Berlin Data Leader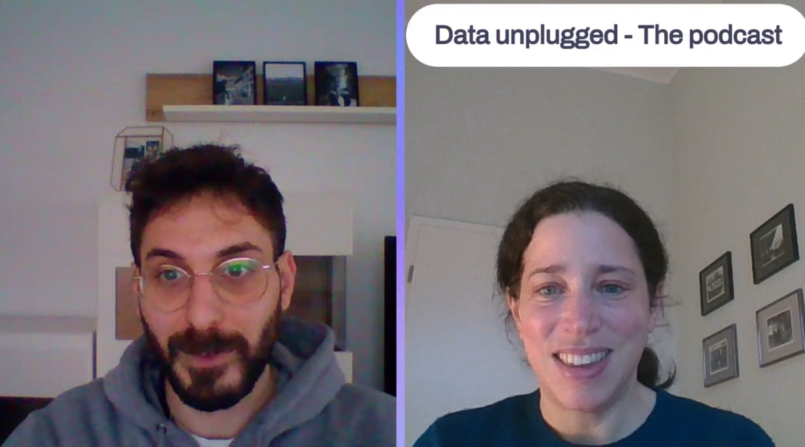 Elizabeth Press Februar 16, 2023 Leave a Commenton Data Mesh – How to prevent it from turning into a money draining mess – A podcast
By
Vincenzo Porpiglia, P + L Data Recruitment
You can listen to the podcast on Spotify here
Live event with Elizabeth Press and Peter Schroeter from Harnham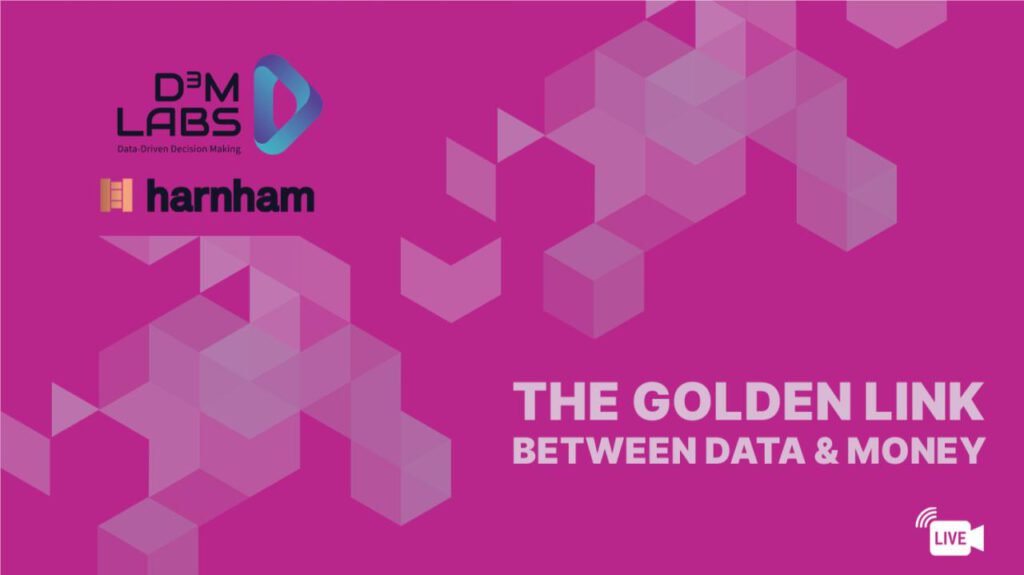 Are Data leaders not talking enough about how to use data to generate a strategic advantage, profits, cashflows and a higher valuation that links concretely to data?
Data is a top point in almost every C-Suite agenda, however, most companies are far from being fully data-driven. Lots of investments are being made in cloud technology or analytical headcount however, not enough focus is being put on actual value added to the business, long-term data quality, governance and integrated solutions end-to-end – how are organizations dealing with this?
Join Harnham's Peter Schroeter and D3M Lab's Elizabeth Press, for a LinkedIn LIVE focused on the connection between data and money.
D3M Labs' first LinkedIn Live event.
How do you build your company's first data team? Joing us on Dec 1st, 2pm CET, 8am EST to hear what an economist and a computer scientiest have to say. From first hire to how much it costs, Elizabeth Press from D3M Labs and Irina Ioana Brudaru will present learnings from their own experiences, as well as greenfield veterans who walked the walk.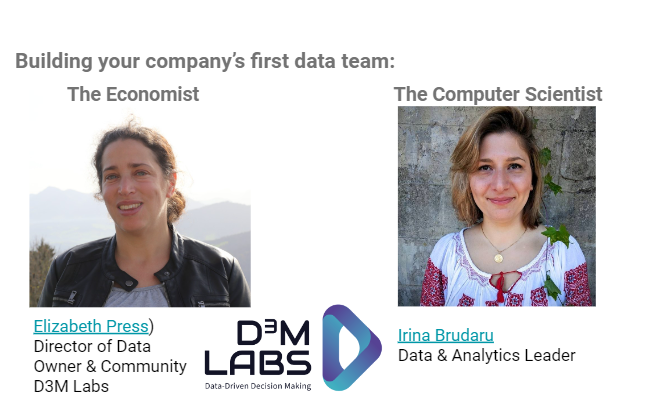 Rework Enterprise AI Summit in Berlin
After a decade of hype, why is operationalizing AI on an industrial scale and bringing AI-innovation to market so hard? It's time to move beyond artisanal AI and treat AI like the product it is. Listen to my podcast with RE•WORK on Women in AI. "Beyond the algorithm: The realities of operationalising AI."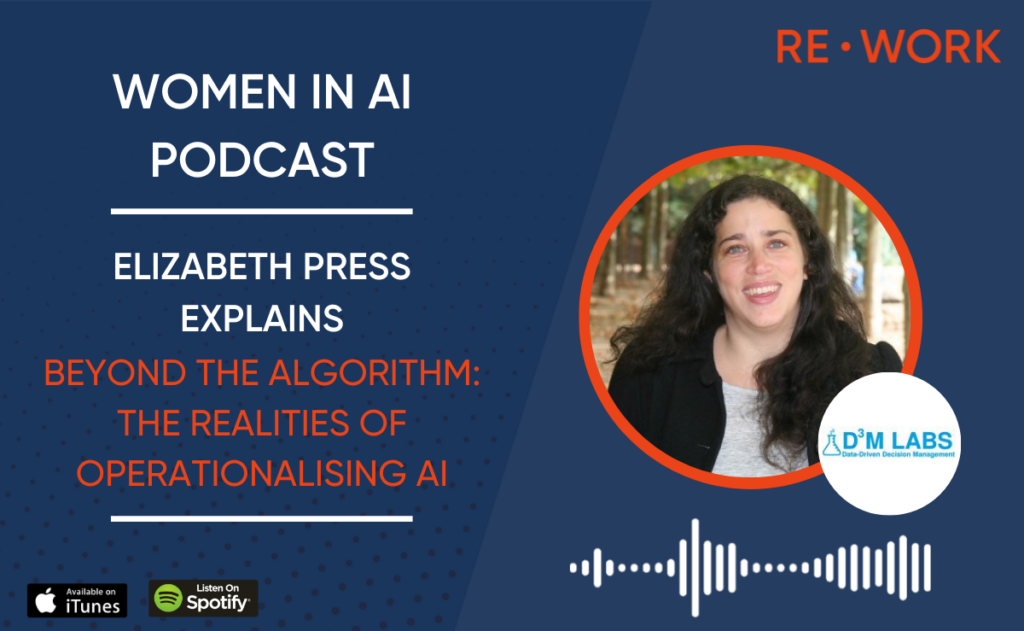 Here are the links:
https://lnkd.in/ezt_iJuB
I hosted a panel discussion on "What is the future of AI Adoption?" together with Balavivek Sivanantham, Technical Lead/Machine Learning Engineer at Bayer and Asma Zgolli, Machine Learning Engineer at Centa AG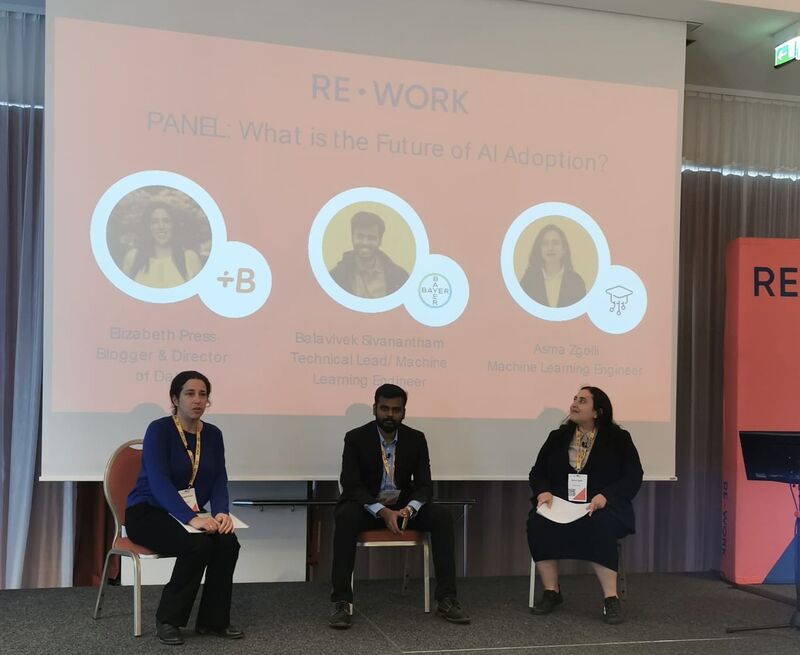 Data strategy creates the most value when it is part of the corporate strategy. How can a data team work in partnership with stakeholders to build a data roadmap that brings development to the data professionals and commercial success to the company?
Thanks Matt Brady from ZUMA for inviting me on Data for Good.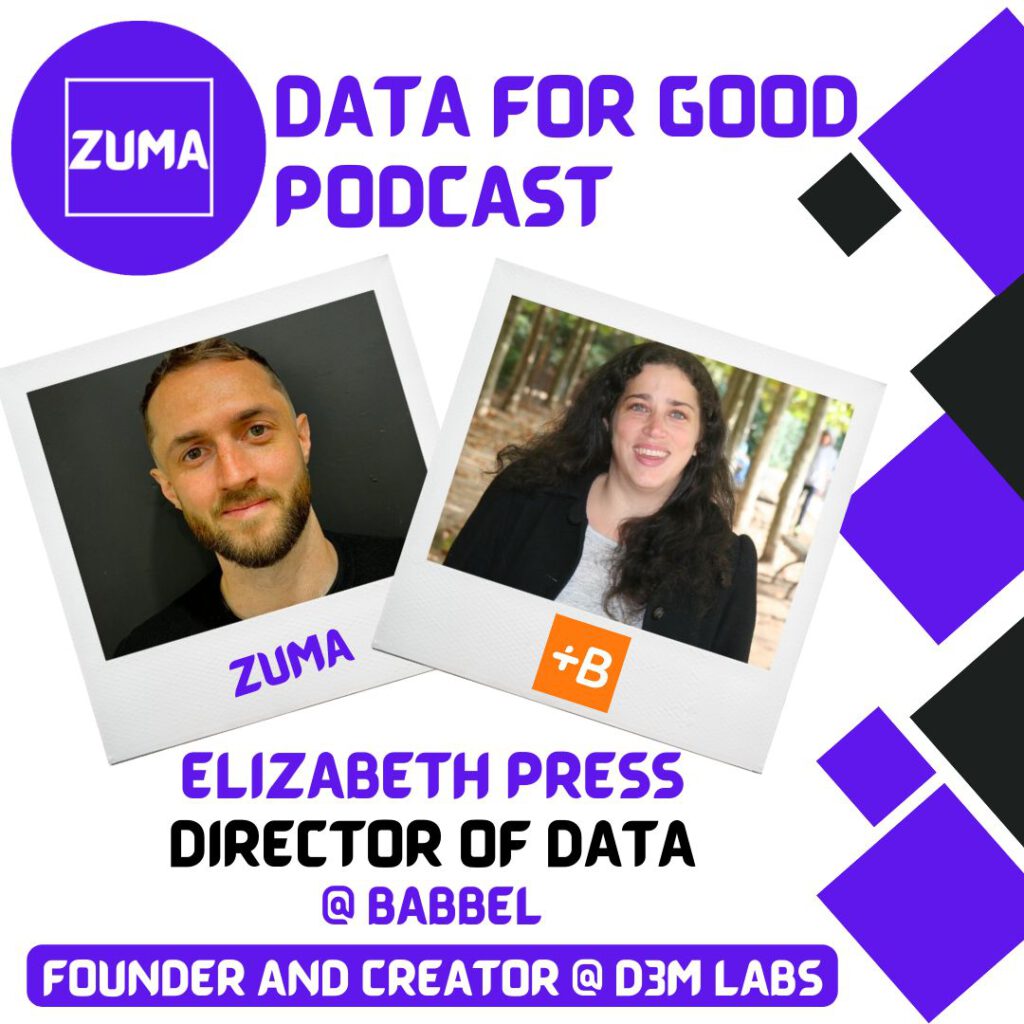 Here are links to the conversation.
Spotify
https://lnkd.in/eUrty2QC
Data for Good Youtube Channel
https://lnkd.in/eA5bA4CD
Analytics Anonymous
That "quick question" over Slack? Yeah, that's probably not the highest value your analytics team can deliver.
In this episode I talk with Elizabeth Press (Head of Business Intelligence at Gymondo) about using DataOps to make analytics work more efficient, reliable and valuable.
Key takeaways:
With DataOps, we want to move away from "quick questions" over Slack and piles of ad-hoc requests or self-inflicted "emergencies". It all starts with gaining an overview of our tasks and projects (for example with a Kanban board) and establishing healthy communication patterns.
We can use product thinking or design thinking to understand customer needs and context. The task of the data or analytics team is then to design good solutions.
It's important to measure the quality of our work as data or analytics team. How much value are we delivering, how much are we held back by fixing broken systems?
Analysts are the face of the data organization. Their strength is in understanding the data, the customer needs and context, and then telling effective stories to drive better decisions.
Production & above summary from Valentin Umbach
36. TDWI Roundtable Berlin – 12.05.2022, 19:00
In den Schlagzeilen mag es heißen, dass Daten das neue Öl sind, aber in Wahrheit sind Adhocracy und dienstlichkeit große Hindernisse für die Implementierung einer Data Strategy. Beim TDWI-Roundtable habe ich einen Impuls aus meiner Erfahrung in Startups weitergegeben.

Headlines might say that data is the new oil, but adhocracy adhocracy and servitude often obsticales to implementing a data strategy. I shared an impulse from my experience in various startups at the TDWI roundtable.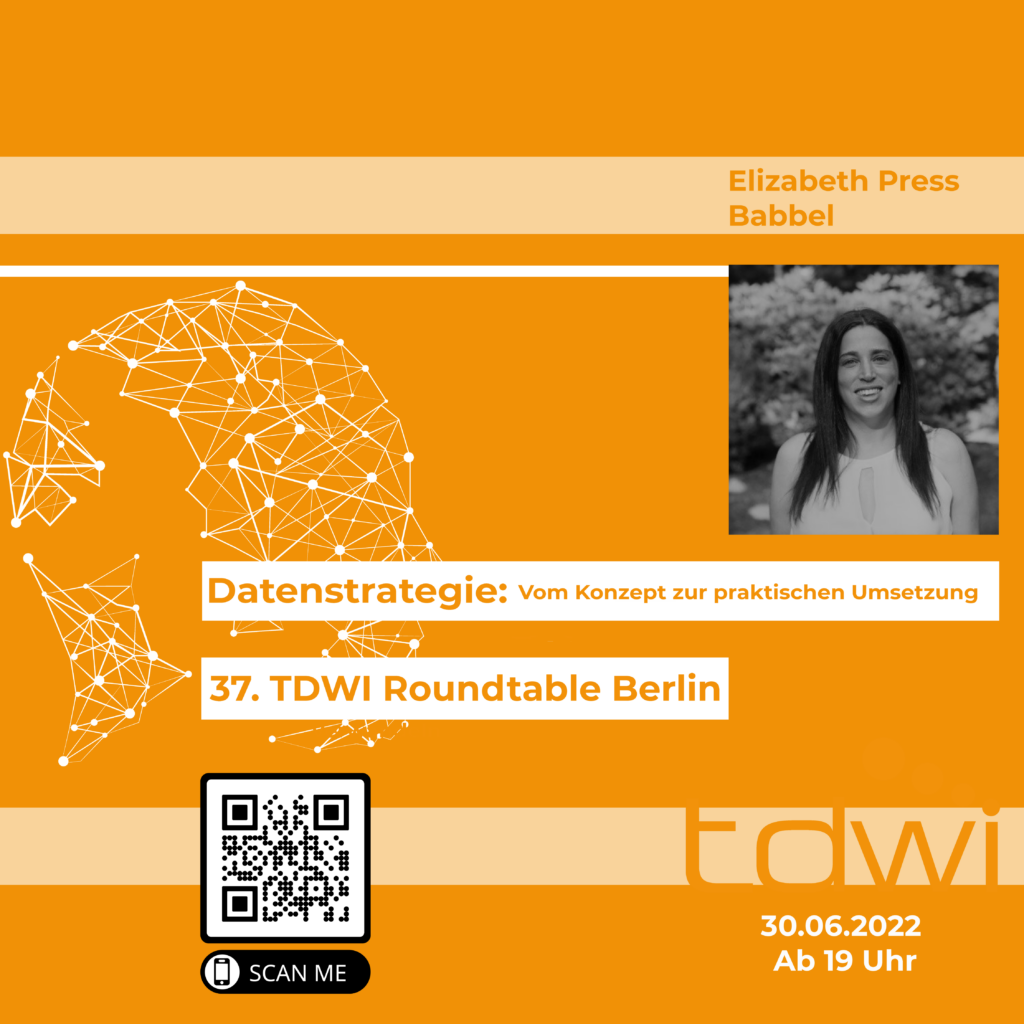 AI Guild / DataLift
DataLift #6 Attribution Modelling at Lingoda
Use case in production: "Revenue and Cost Attribution Modelling and Spark Automation" Presented by Elizabeth Press, Head of Business Intelligence, Lingoda GmbH Moderated by David Jenkins, Principal AI Consultant, eXXcellent solutions Lingoda's BI team designed and implemented an end-to-end marketing analytics solution that includes multi-touch marketing attribution models with diverse weighting schemes running as Spark ETLs designed around the AWS EMR managed service, a company-wide taxonomy, as well as a data quality and model stability monitoring system to enable automated granular insights and reporting according to both channel and geographical dimensions.
Publications
Co-author of "24 Digital Innovations in Digital Communications", chapter "The Rise of AI," planned publishing date Summer 2019, Radboud University, BISPublishers.
Co-author of "FinTech:Accounts of Disruption from Sweden and Beyond," chapter "Venture capital's role in the success of the Swedish FinTech industry," a project of the Stockholm School of Economics and The Internet Foundation in Sweden, Published March, 2018, Routledge. Named by BookAuthority as one of the Top 60 Best FinTech Books of All Time.
D3M Labs

GLG, Data strategy, Industry 4.0 market overview and strategy, and BI & AI use case coaching for Fortune 500 executives and investors.
European Venture Markets, Syndication partner
Questions to ask when considering the impact of smart manufacturing on your company
Communications Director, Quadriga Media, syndication partner, I was on the Jury at the 2019 Digital Communications Awards
Monetising your customer insight
Partners with whom D3M Labs co-ran workshops for starts, small businesses and intrapreneurs, as well as syndicated thought leadership.
Dataconomy
Data-as-a-Service lessons from the company that was right about Trump
Creating your Data-as-a-Service customer
Turning Big Data disillusionment into opportunity with Data-as-a-Service products
Betahaus