What was your path into a career in Business Intelligence?
I studied Computer Engineering for 5 years in ICAI Madrid. My favorite subjects were data mining and artificial intelligence. Later on, while doing an Executive MBA at Instituto Empresa with a focus on marketing. I discovered how marketing can leverage data to impact the business.
After the MBA, all my roles were related to business intelligence. At Microsoft, I got to learn about the products in the market, such as PowerBI and SQL Server. I joined Dell in a business role, providing analytical coverage to inform sales and go-to-market strategies in Southern and Western Europe.
How did you develop Wellat and when did you decide to take the leap into entrepreneurship?
When I became a father, I started my first startup, which was PlaniFood, to help parents make better decisions regarding healthy meal plans.
In Spain, there are many instances where grown-up children move out of their parents' house first when they get married. People get married late and only move out after that because of economic factors. Couples want to have enough income to buy a new house.
Most of the people who leave their parents' house need to learn how to cook themselves. The need to learn how to cook becomes a priority when they become parents. Meal planning and cooking becomes more complicated once children have allergies, somebody has diabetes and so on. PlaniFood solves the problem of planning food by providing a personalized recommendation based on likes, dislikes and optimizing the shopping list based on the seasonality of buying vegetables, fish and meat. At the same time, you are learning to cook more recipes, because there is a social recipe app.
Wellat started by winning a global business competition at Dell. I presented the idea that a company should protect the most valuable asset, which are the employees. I presented the idea that with an app, the company can create a community and reward the employees for being healthier. It was the winning idea in Spain, then in Europe. I finally traveled to Austin, USA to present the global idea. Wellat became the winning project. Then, Dell implemented a pilot in Europe, and this idea became a reality. Wellat was founded in 2020 because of the pilot.
The vision of Wellat is to empower people to become healthier. We started at Dell and are now expanding.
How does having an analytics background help you in your role of CEO?
As an entrepreneur, you need to find a problem and solve the problem. We are a technology company that provides solutions based on data.
Our data-driven nature is 3-fold:
Learning from data: An analytics background teaches you how to learn from the data in order to make better decisions.
Taking the long view: With an analytics background, you are able to incorporate long-term strategy into your decision-making.
Using real-time data: You are also able to analyze real-time data, and make real-time decisions.
Making decisions based on trends in the data with the long-term view in mind makes you truly data-driven.
What does data-driven mean?
It means that you identify a starting point, create good key performance indicators (KPIs), monitor those KPIs over time and define an action plan based on the data.
Why is real-time data important?
Real-time data is nice to have, because it allows you to implement action right away or take preventative measures.
What other skills have you picked up over time that have proven useful, aside from analytics?
As a data analyst, you are a subject matter expert, understanding the data. As a CEO, you need to hear what the market is telling you.
As a CEO you need to look at external indicators as well, listening to the market, looking at competition, and understanding feedback from customers.
Listening to your customers and incorporating that feedback is key to becoming a leader.
What should analysts know about going into general management?
As an analyst, you can do many things by yourself. As a manager you need to rely on a talented team to divide, delegate, conquer. You need to trust people to delegate to them and be successful.
You need to hear feedback and be inclusive. Everybody can add value.
You need to listen, not only to the data and the market, but only to your own team.
Building proactive teams is key.
If you want to go fast, you can go yourself individually. However, if you want to go far, you need to have a team.
I think that many analysts are subject matters individually. Once you get a team, you have to see that you need to work in a team. You need to work with other colleagues who think differently because of different skills, cultural backgrounds or other factors. We need to complement each other so that we can become a successful company.
What should managers of analysts know about enabling analysts to grow into business functions and / or general management?
Focusing on the analytical details and missing the business. A common mistake is that many managers try to understand what the analysts are doing and try to tell the stakeholders what the team is doing.
A good manager of analysts might not be the best analyst. A good manager is able to identify what is able to motivate analysts and provide career growth opportunities for every individual. Being able to identify what motivates that individual and enables that individual to grow at the company.
The manager should inspire, mentor, but should not be the most technical person in the team.

The best analyst can grow and keep adding value as an individual contributor.
What has working for large enterprise tech corporations taught you that has helped you be a founder?
I learned to think big.
In order to solve a problem, think locally, but think on a large scale.
In a big company, you also need to think about different diversity. As a founder, you start with a small team. We should go step-by-step. However, we should always think on a large scale and not the big picture.
Large corporations are usually slow on implementing changes. Startups are more agile, can change and adapt to the market and customers faster. Large corporations have more processes and can only implement changes slowly. As a CEO of a startup, you define a plan and go for it without internal stoppers. You have a team with the same vision, and you want to act now.
What was a shock?
Many HR departments have initiatives, but these initiatives are isolated and lack measurement. These initiatives are not personalized. Initiatives should be tailored to needs. Technology can be used to accommodate the individual's needs and objectives.
Big data, personalization and gamification are underused. There is a blue ocean opportunity to support better decisions based on people analytics.
What can each large tech and startups learn from each other?
Both types of companies rely on each other and learn from each other. Startups need enterprise customers. Companies need startup ideas to become innovative and disrupt the market.
In Spain, there has been exponential growth in the number of startups. 2021 has been the year with many unicorns and money invested in startups.
Following the growth in startups, innovative large companies have learned to listen to startups. Large companies have innovation hubs and startup competitions.
What have been a few secrets to your success?
Be persistent. Entrepreneurship is like a roller coaster.
Every day, you are trying to do your best. Some days are great and you feel like you have found a niche in the market, you are unique, you are really solving something really big. Other days you feel like the market is not ready for your entrepreneurial project.
Have a long-term horizon and don't lose focus. It takes time.

We have been able to do everything with bootstrapping. That is because of consistency.
Who is Alfredo Carreras?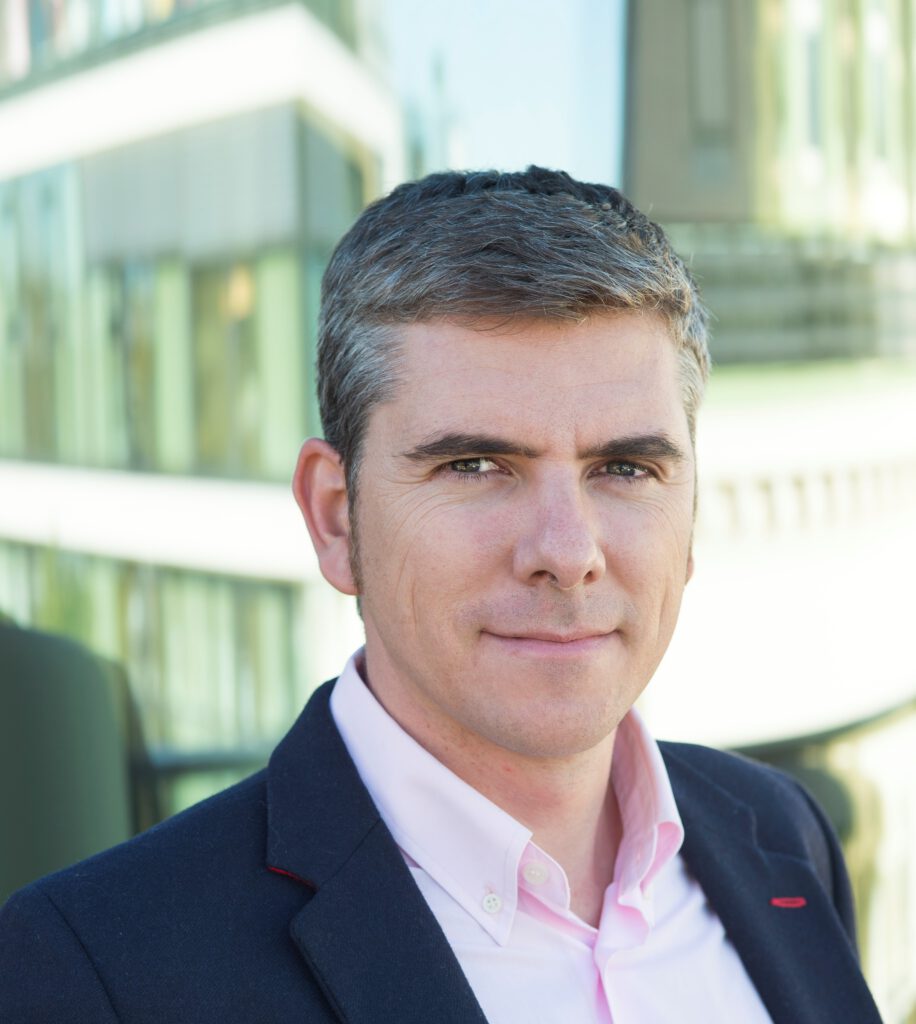 +15 years leading Engagement and Business Intelligence international roles in high technology companies (HP, IBM, Microsoft, Dell) and then creating new startups.
I co-founded Wellat Technology in 2020 to help corporates become the healthiest companies in the world, empowering employees to be their best, with the most precise engagement SaaS platform to promote healthy habits.
In 2017 I founded Planifood to improve people's health through nutrition meal planner app that provide personalized recipe recommendations based on propietary Food Intelligence technology that allows people discover what to eat based on personal preferences, diets, allergies, and more.
Family man (three kids), with an Executive MBA and Computer Science Engineer education
Related Posts
D3M Labs
The Future of the Analyst, Part 1: Elevating the analyst – an interview with João Sousa
The Future of the Analyst, Part 3: Data is about business -an interview with Tristan J Burns
Analysts are often aspiring leaders — the results of a D3M Labs Poll